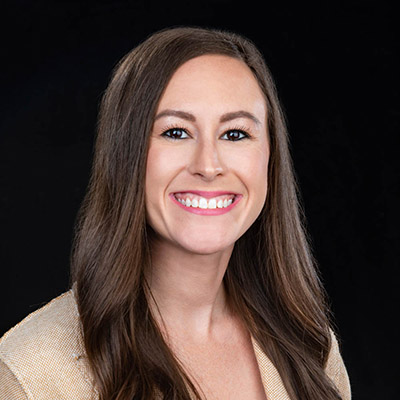 Jani relocated to Denver in July of 2020. Born and raised in Louisville, Kentucky, she attended the University of Kentucky where she received her bachelor's degree in Accounting.
Jani has 8+ years of accounting & financial reporting experience in a wide variety of industries. Prior to joining Zocalo, Jani worked as the Assistant Controller for a large general contractor in Cincinnati, Ohio. As Assistant Controller, she oversees the Accounts Payable and Accounts Receivables functions, as well as the monthly close process for Zocalo's 40+ entities. Jani is passionate about process improvement and spearheaded the initiative for Zocalo's accounting department to go "paperless", majorly increasing the efficiency & productivity of the department.
Jani enjoys travelling with her husband, Nick, and spending as much time as possible in the mountains, skiing in the winter and hiking in the summer. Jani lived in Boulder in 2012 for the summer between her Junior and Senior year of college, where she fell in love with the mountains and promised herself she'd move here one day. She also is thoroughly obsessed with her niece and nephews, and loves to visit home to see them and her family.