ZOCALO IS PROUD TO SUPPORT WARREN VILLAGE AND ITS MISSION TO HELP  FAMILIES ACHIEVE PERSONAL AND ECONOMIC SELF-SUFFICIENCY
Zocalo is built on core philosophy that real estate can be a force for good by building and strengthening vibrant, inclusive, and equitable communities of enduring economic value, social connection, and mending the ecosystems upon which they depend. Partnering with local communities and supporting organizations and causes that further contribute to this commitment is woven into Zocalo's DNA.
In that spirit, we have committed to being a corporate supporter of Warren Village, a Denver-based non-profit that helps low-income, single-parent families make the journey to economic self-sufficiency with comprehensive resources that empower these parents to change the trajectory of their lives. Our partnership with Warren Village is a natural extension of our business and is incredibly aligned with our own mission and values.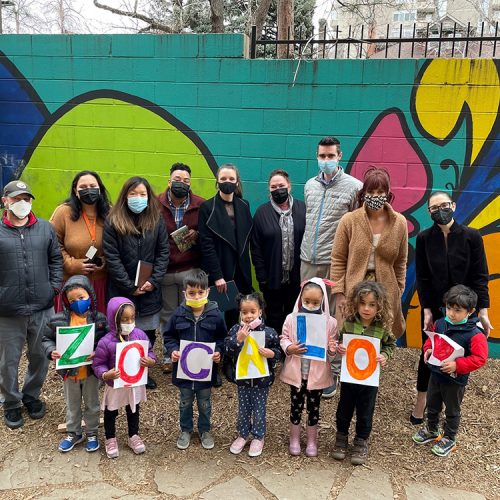 "WHEN WE CARRY OUR VALUES INTO THE COMMUNITY, WE REINFORCE THE CULTURE WE ARE BUILDING, THE KIND THAT POWERS NEW RELATIONSHIPS THAT CHANGE LIVES – AND CITIES – FOR THE BETTER."
SUSAN MAXWELL
CHIEF OPERATING OFFICER
HOW ZOCALO SUPPORTS WARREN VILLAGE
In addition to our financial contribution, we're proud to put our real estate and community-building know-how to to support Warren Village and its families in ways that create real opportunities for our associates and residents to take part in this worthwhile cause:
A Great Place to Live
We support Warren Village to ensure quality, private transitional housing in a secure and affordable environment where single-parent families are able to thrive within a supportive community.
Zocalo Volunteer Days


Zocalo associates will have the opportunity to volunteer on dedicated volunteer days to help with property upkeep, service requests, tutoring, training, mentoring, and more.

Resident Engagement


We seek to introduce our residents to Warren Village with opportunities to volunteer and support onsite donation drives.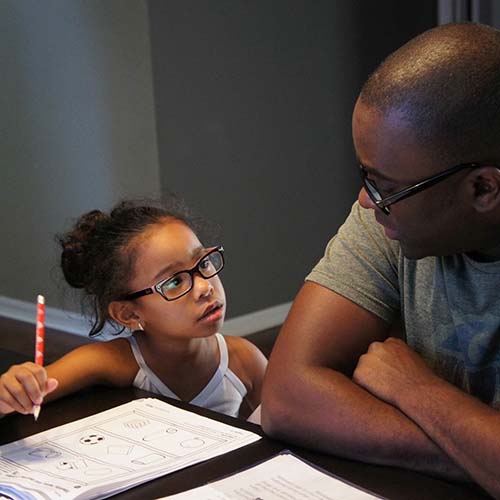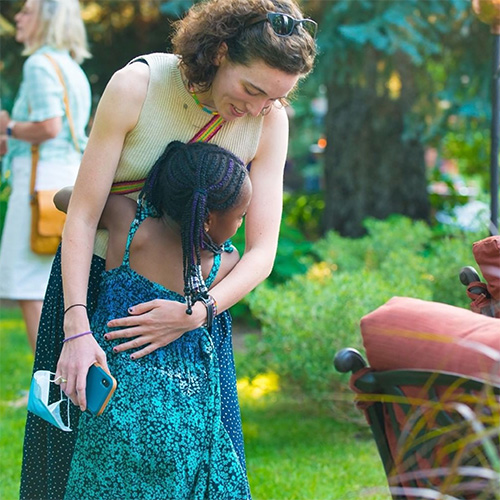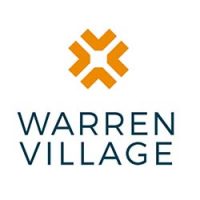 WARREN VILLAGE'S 2GEN MISSION
Since its founding in Denver's Capitol Hill neighborhood in 1974, Warren Village utilizes a Two-Generation (2Gen) approach that provides opportunities and comprehensive resources to empower families to change their life trajectory. This holistic approach includes three main program components:
Safe & Affordable Housing
Transitional, private housing in a secure and affordable environment where single-parent families are able to thrive within a supportive community. We believe that lasting, impactful community work is led by the community.
Parent Services & Advocacy
Skilled Family Advocates provide career, education, and financial counseling, life skills, and parenting classes, and help residents plan for a sustainable future.
Early Education & Child Care


Advocates and teachers provide high-quality early education and child care in our Learning Center, along with after-school and social-emotional support services.

CONNECT WITH WARREN VILLAGE
Find out how you can support Warren Village. From volunteer opportunities to in-kind donations to financial support starting at just $15 a month, there are many ways to get involved with this worthwhile organization.