ZOCALO IS PROUD TO SUPPORT RE:VISION AND ITS MISSION TO CULTIVATE THRIVING COMMUNITIES IN DENVER'S WESTWOOD NEIGHBORHOOD.
Zocalo is built on core philosophy that real estate can be a force for good by building and strengthening vibrant, inclusive, and equitable communities of enduring economic value, social connection, and helping to mend the ecosystems upon which they depend. As a pioneer in sustainable development, our day-to-day operations follow this philosophy. And so does partnering with local communities and supporting organizations and causes that further contribute to this commitment.
In that spirit, we have committed to be a corporate supporter of Re:Vision is a Denver-based non-profit that works with people in economically marginalized neighborhoods to develop resident leaders, cultivate community food systems, and building a locally owned economy in Denver's Westwood neighborhood. What Re:Vision stands for is incredibly aligned with Zocalo's own mission and values.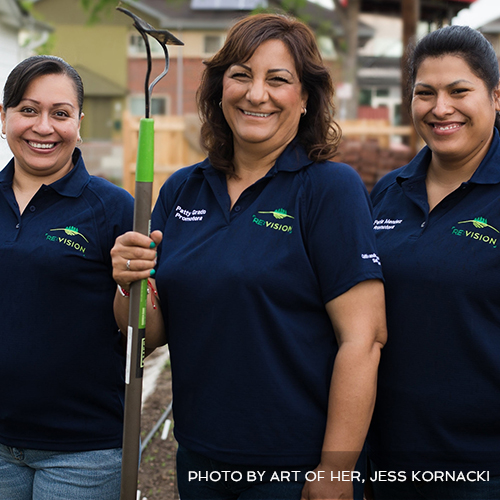 "WHEN VALUES ARE EMBEDDED INTO COMMUNITY INTERACTIONS, THE LANGUAGE THAT DEVELOPS BETWEEN PEOPLE REINFORCES THE IMPLICIT CULTURE YOU ARE TRYING TO BUILD. THIS APPROACH ENABLES BOTH PARTNERS TO TAKE OWNERSHIP BEYOND THEIR OWN ROLE EMPOWERING THE SUCCESS OF THE RELATIONSHIP AS A WHOLE."
SUSAN MAXWELL
CHIEF OPERATING OFFICER
HOW ZOCALO IS SUPPORTING RE:VISION
In addition to our financial contribution, we're proud to (quite literally) get our hands dirty to support Re:Vision and its urban farms in ways that create real opportunities for our associates and residents to take part in this worthwhile cause:
Promotoras Connection
Re:Vision uses a resident-led approach by employing local residents as promotoras who are trained in all aspects of urban agriculture and healthy living, providing them with technical skills and knowledge that they share with their community. Zócalo will help to strengthen this program through mentorship and our connections to local civic leaders.
Zocalo Volunteer Days


Zocalo associates will have the opportunity to volunteer on dedicated volunteer days in the spring and fall to help with gardening and harvesting needs.

Resident Engagement


We seek to introduce our residents with Re:Vision via opportunities for volunteering, onsite donation drives, and presentations and gardening and urban farming demonstrations.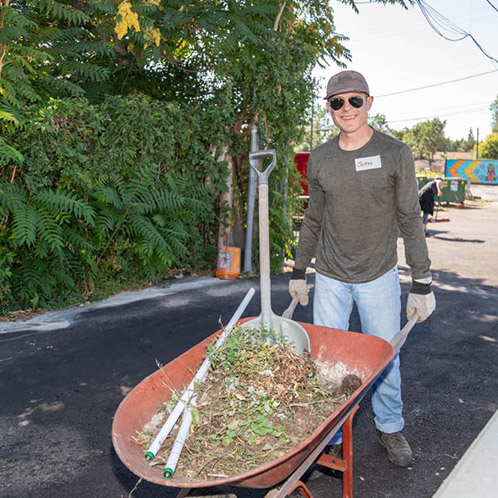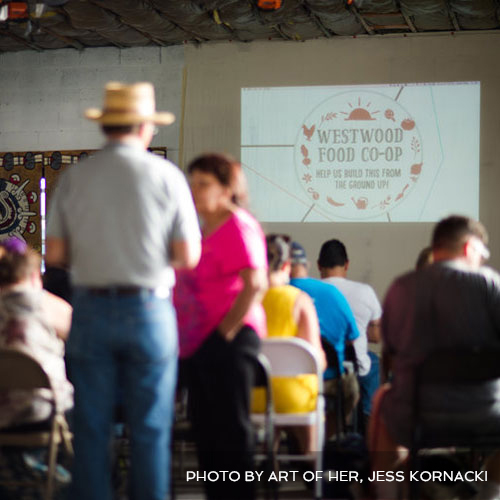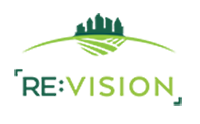 RE:VISION'S THEORY OF CHANGE
Since its founding in 2007, Re:Vision has transformed one of Denver's most economically marginalized neighborhoods, Westwood, into a thriving, resilient community, guided by their Theory of Change:
We believe that lasting, impactful community work is led by the community.

Furthermore, we believe that underserved communities have many assets to build upon – first and foremost, its people.

Finally, we believe that in order to create a thriving, resilient community, knowledge, wealth, and resources must be developed by, for, and owned by the people.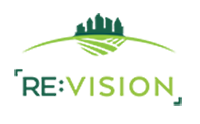 CONNECT WITH REVISION
Find out how you can support Re:Vision. From volunteer opportunities to in-kind donations to financial support starting at just $15 a month, there are many ways to get involved with this worthwhile organization.