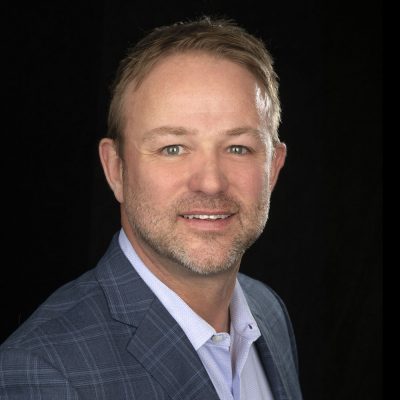 SENIOR VICE PRESIDENT OF SINGLE FAMILY RENTAL
Kolby's career in homebuilding began over 25 years ago developing alternative energy partnership programs between GMAC and home solar installation groups. This exposure to construction attracted him to Purchasing positions with Kaufman & Broad/KB Home, where he was directly involved in the construction of 6000+ homes and over 700MM in direct construction budgets. This experience developed a broader understanding of large-scale operational efficiency and the value of partner relationships.
In 2001, Kolby joined a growing national private builder, John Laing Homes. During his tenure at John Laing, his responsibilities included management of Purchasing & Design teams, over 3 divisions in 2 states including a position on their National Purchasing Council. His involvement with the Council provided exposure in negotiating manufacturer and partner contracts for the builder's 12 divisions, over 5 states, supporting over $1.6B in annual revenue. John Laing Homes grew to a top 30 spot in the country until its 2006 acquisition by Emaar Properties. From 2008-2011, Kolby served as Vice President of Operations for Saddleback Design, a local home finishes and interior design firm. During that time, he helped the business develop processes and efficiencies using Lean principals that allowed them to weather the impacts of the Global Financial Crisis.
In 2012, Kolby was recruited to join Wonderland Homes, a 50+ year old private Colorado homebuilder, as a Partner and SVP overseeing Construction, Purchasing, Operations, Customer Care, Design/Engineering, and Land Operations. Over the next 10 years, he helped the company grow revenues over 15x and profit percentage 2x. Customer Care initiatives were repeatedly recognized nationally for satisfaction ratings, open ticket count, and ticket cycle time. Wonderland was awarded the Denver Metro Home Builders Association HAP Award 3 out of 5 years, recognizing partnerships between builders and trade partners, and they were awarded numerous "Best Home" awards by multiple municipality Home Builder Associations. Kolby played a key role in the sale of the business in 2020 to a wholly owned subsidiary of Sumitomo Forestry Group, Gehan Homes.
Kolby continues to serve as a volunteer and was previously Board of Directors President for the Home Builders Foundation, a local non-profit that provides home modification and accessibility solutions for individuals and families with mental and physical disabilities. He has an adaptive ski certification and has served as a volunteer with the National Sports Center for the Disabled in their Winter Park location beginning in 2015. Kolby studied Environmental Science-Urban Planning at the University of Kansas, so March Madness is certainly one of his favorite seasons. Along with his wife Alicia, and their 3 children, they enjoy their family time together in the Grand Valley, boating, skiing, and enjoying the views.