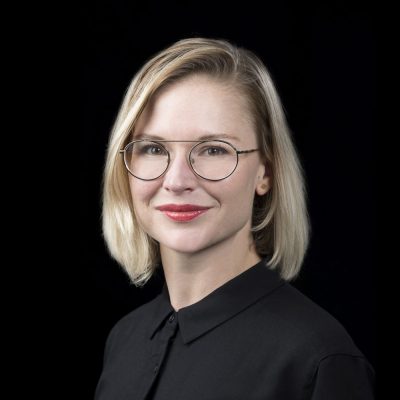 NCIDQ, IIDA, DESIGN MANAGER
Jenna has always been an optimist, committed to the belief that life is a journey and art and design can make everyone's journey a little bit better. After graduating from Pratt Institute as a figurative painter, she had the fortune to work as a paralegal focused on business immigration in New York City, where she was exposed to and participated in the journeys of people around the world. It was here that she began to appreciate the impact small details can have on people's lives. She returned to Pratt to study Interior Design and subsequently held leadership positions at distinguished architecture firms in New York and Denver.
As a Designer, Jenna worked in Sports and Recreation designing arenas, training facilities and community centers for Universities, Municipalities, and Professional Sports Teams across the country. She most recently designed Multi-Family and Single-Family Rentals for mixed-use, mixed-income properties. Her experience collaborating with a diverse portfolio of clients informed her design philosophy: Quality of life is in large part the cumulative impact of small, often unnoticed experiences and interactions; a successful design thoughtfully considers and supports these needs for all inhabitants; and this can be achieved through a cohesive and integrated approach to building design that listens to different voices and puts people first.
At Zocalo, Jenna is excited to foster the development of properties that holistically and operationally express each project's values and mission. She acts as liaison between pre-development, construction, and operations, and is responsible for supporting and analyzing the design process for all Zocalo developments, including market-rate, mixed income, single family rental, LIHTC, and mixed-use residential projects. She advocates for an integrated, collaborative design process that focuses on improving people's experiences in a space.
Jenna holds a Bachelor of Fine Arts with a concentration in Painting from Pratt University in Brooklyn, NY and a Master of Science in Interior Design with Honors, also from Pratt University. She is National Counsel for Interior Design Qualification (NCIDQ) certified, a member of IIDA, and continues to paint and exhibit her art. Jenna met her husband when they faced off as forwards on opposing street hockey teams and spend their weekends training their toddler and Shih Tzu to be Goalie and Defense, respectively (to round out the family team.)